There's a weekly competition on a website I visit quite often to make pictures on a theme. This week's one was 'inappropriate Christmas cards':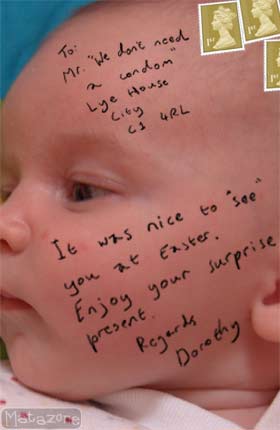 EDIT: Just to clarify – this is a joke! (In case anyone got the wrong idea!)
One Response to "Unexpected Christmas gift…"
Leave a Reply
You must be logged in to post a comment.