Okay, so here is the place to post you most recent photography works of art. As a rule of thumb try and keep the image size within reason. If you need me to crop them just PM me. Also if you have any goofy photo booth pictures post them as well. Also please feel free to offer up constructive criticism of peoples work.
I will start with a photo I took in a graveyard in my hometown. It was taken with a 35 mm SLR with 200 mm zoom lenses. It was just about sunset on a fall day. The lighting worked perfect for the shot. I only wish I could have gotten the face a slight bit brighter.
This second one was taken with the same camera but the process was different. Holding the shutter open while in a moving car did this. I wanted to give it that drunken head hanging out the window effect. I like it. It seemed to capture the moment.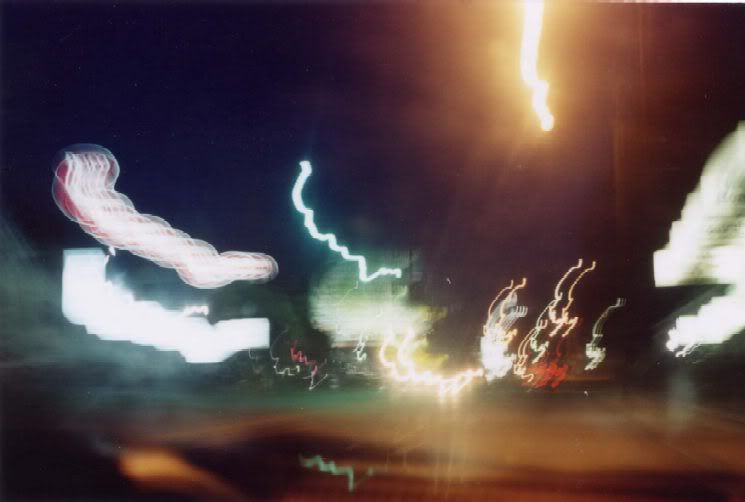 This one is at my high school reunion. This is one of my classmates kid. He seemed to love showing off for the camera and I didn't want to discourage it. So we had a mini photo shoot.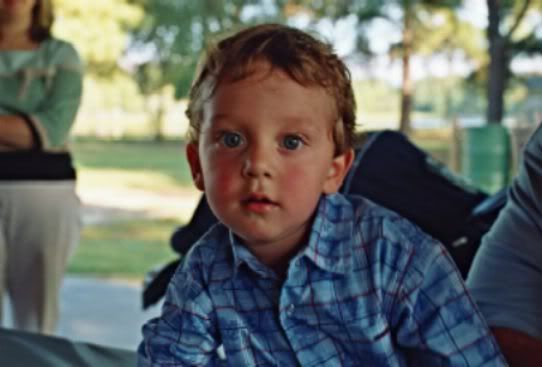 This last one is my friend Ande at the Gay Pride Festival. It is just fun..