Hi, I would be Kaede, as some of you may remember. I joined a while ago, and was active...and then things got busy for me, and when I came back, it seemed no one really cared that I was. It made me sad so I just stopped posting all together.

But, I decided to give it another go, because well, I did make friends here. And I miss them.
And I miss the daft forum, and people taping newbies to the ceiling and such.
And just the fourmites in general.

So yes. I'm back, I hope everyone's okay with that.



Oh--and for those of you wondering, this is me now: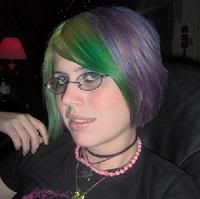 I missed you, kids!