Posted by: depressed lonely crazy person Dec 25 2004, 02:38 PM
O.K a game thats been a lot of fun on other boards.


picture requests.
being that somone requests a picture you must find and post it then you may make your own request. seem simple?


then find me barbara streisand *sp* wearing blue

Posted by: voices_in_my_head Dec 25 2004, 03:20 PM
http://images.google.com/imgres?imgurl=http://img.stopklatka.pl/filmowcy/00000/00003/0.jpg&imgrefurl=http://www.stopklatka.pl/filmowcy/osoba.asp%3Foi%3D3&h=200&w=150&sz=8&tbnid=TueoUSduOOYJ:&tbnh=98&tbnw=74&start=97&prev=/images%3Fq%3Dbarbra%2Bstreisand%26start%3D80%26hl%3Den%26lr%3D%26sa%3DN

there you go....
ummm..... a rose

Posted by: depressed lonely crazy person Dec 26 2004, 06:51 AM
done



O.K find me...a vegtable with a face

Posted by: Faerieryn Dec 26 2004, 12:03 PM
http://images.google.co.uk/imgres?imgurl=http://www.co.hernando.fl.us/County_Extension/ap/images/smiley_potato.gif&imgrefurl=http://www.co.hernando.fl.us/County_Extension/ap/airpotato.htm&h=364&w=480&sz=8&tbnid=7G7EWqr_CxQJ:&tbnh=95&tbnw=125&start=2&prev=/images%3Fq%3Dpotato%2Bface%26hl%3Den%26lr%3D%26sa%3DG



OK find me a picture of a lesser spotted wood pecker

Posted by: Ashbless Dec 26 2004, 01:21 PM
http://www.orientalbirdimages.org/birdimages.php?action=birdspecies&Bird_ID=242&Bird_Image_ID=1687

Voila!

A wreath? Doesn't have to be holly.

Posted by: lar_di_dar Dec 29 2004, 02:31 AM





hmmmm, a monkey picking its nose

Posted by: Korbin Dallas Jan 10 2005, 01:03 PM
I couldn't believe it but http://www.battlemonkey.com/SMOOTH_DADDYO.html

a llama attacking a camel

Posted by: kidvicious2punk Jan 10 2005, 08:23 PM
http://www.webpost.net/ki/kidvicious2punk/llama.jpg

does it still count if i had to draw it?




um..finnnnd me a...black chinchilla with a sombrero(sp???)

Posted by: Novander Jan 24 2005, 03:04 PM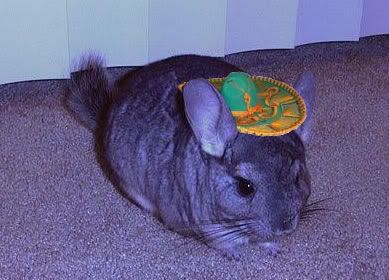 or maybe this: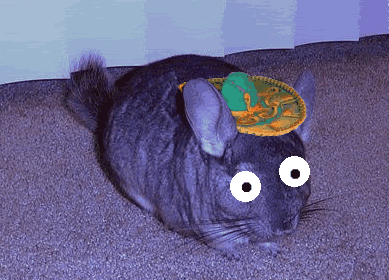 Now find me a picture of a Marilyn Manson wearing pink.

Posted by: saucy_tara Jan 25 2005, 02:57 PM
Ok, this was as near as I could get to him wearing pink..


Or in this pic, he IS pink!!


Now get me a picture of the Queen showing her bottom please...

Posted by: pgrmdave Jan 27 2005, 05:33 AM


What, a queen bee!

a picture of midgets on horseback, flying kites.