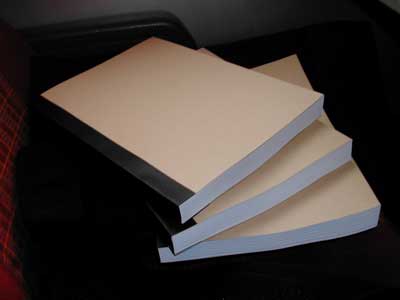 It might not look like much, but that's my thesis. It's done!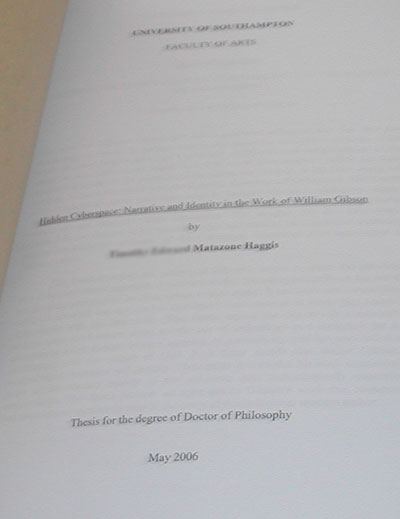 I handed it in today, and I'm very pleased indeed.
Oh yes, and 'Matazone' is also now legally one of my middle names 🙂
Go me!
EDIT: In case you can't read it, the title says 'Hidden Cyberspace: Narrative and Identity in the Work of William Gibson'. That's the final title that was settled on. I needed three copies for the examiners; it's not in three volumes!